Integrated Data and Digital SAAS Platform
Built Exclusively For Financial Services & Insurance Companies#2 Leadership Position in IBS SLT 2022
What is Atumverse?
Profinch's Atumverse is a BFSI-specific composable platform that arms and empowers organisations in the financial and insurance sectors to adapt to different user groups and use cases across channels, enabling

End-to-end
digitization
Cloud
adoption
Data
analytics
Customised data insights
Regulatory
reporting
Atumverse is a first-of-its-kind IDE platform where banks and FIs may design a product for themselves using a drag-and-drop feature based on unique demands across channels.
The World's First 'Single Platform' to build Data, Regulatory, Digital Applications and Workflows on an IDE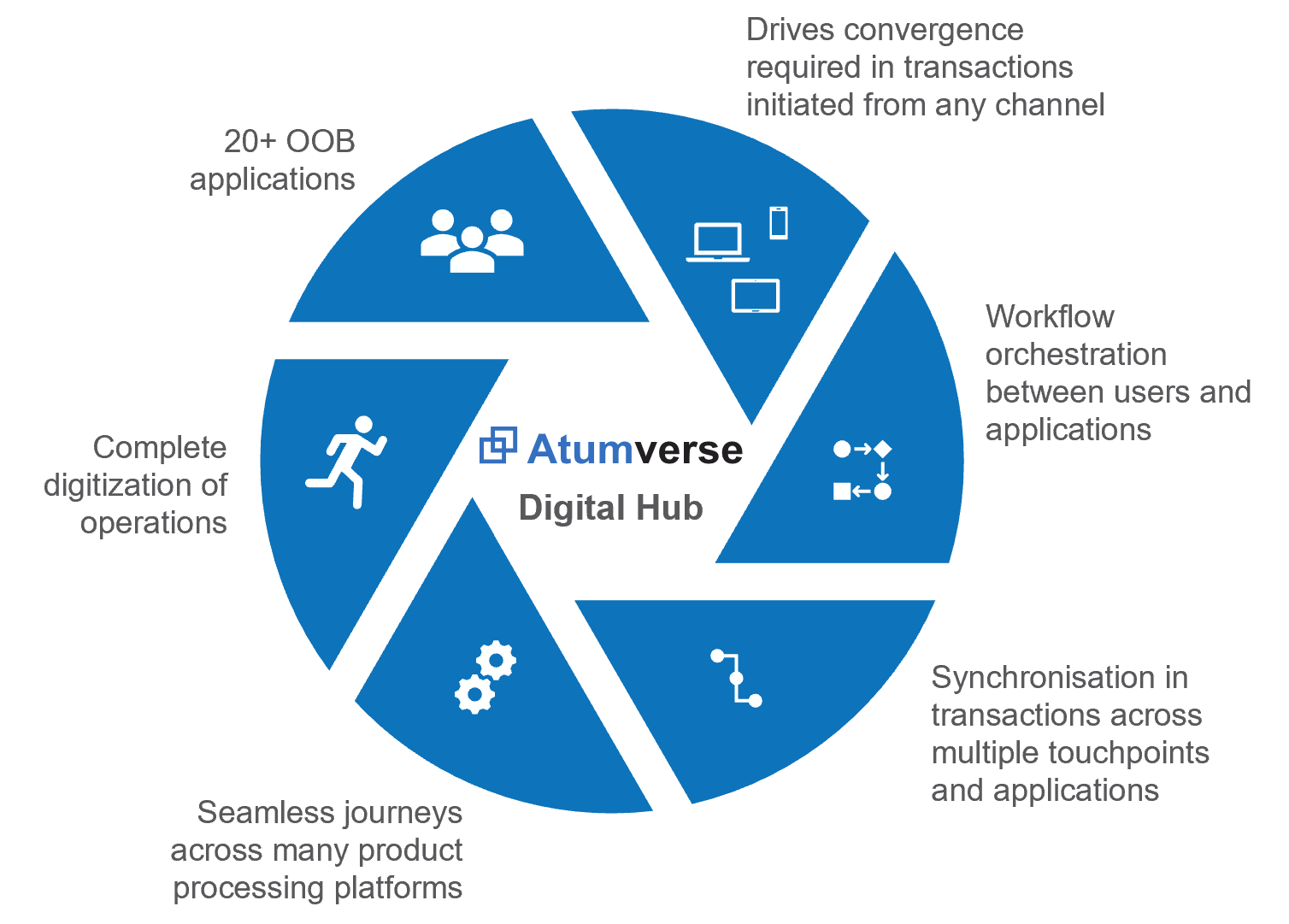 Atumverse Digital Hub
20+ OOB applications
Complete digitization of operations
Seamless journeys across many product processing platforms
Drives convergence required in transactions initiated from any channel
Workflow orchestration between users & applications
Synchronisation in transactions across multiple touchpoints and applications
Atumverse Data Hub
Orchestration framework for data pipelines
Exhaustive API repository for easy integration
Complete digitization of operations
– 10+ OOB applications
– Canonical Banking Data Marts for a variety of subject areas
Operational Data Store & Data Warehouse
– Regulatory, Management & Operational Reporting
– Big Data Analytics
What does Atumverse address?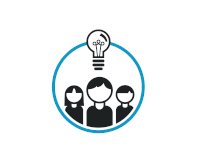 Transform with Digital
Faster time to market of BFSI product roll-outs through digitization
Seamless experiences across staff, customers, and agents
Transformational capabilities across front, mid and up to back-office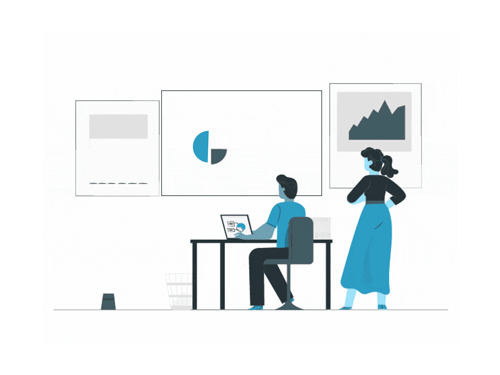 Lead with
Data
Achieve better outcomes with data
Achieve regulatory compliance
Leverage Big Data and Analytics across businesses and ecosystems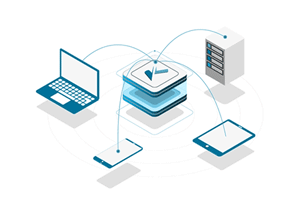 Drive Efficiencies
Through our unmatched BFSI domain expertise
Improve experience, innovation
Reduce overall TCOs by embracing digitization and cloud
Automation leading to reduced TAT
Atumverse Digital Platform – Out-of-Box Applications
Atumverse Onboarding
– Integration with Credit Bureaus
– Aids in cross-selling and up-selling
– Time is tracked for each stage of the process, which aids in streamlining.
– Customer data and docs on a single screen, giving the choice to transact
– Monitor the lead-to-customer conversion ratio.
– Transact offline

Atumverse Loan Origination
– Configurable Single Platform
– Notification Reminders for Various Processes
– Automated Rule-based Assigning Of Tasks
– Role-Based Dashboards List Transactions To Act On
– Automated Flow Of Data Across Departments
– Questionnaires for Customer Ratings
– Role-based Data Access
– integration with multiple external bureaus.
– Automated Reports
– End-to-end Automation

Atumverse Account Servicing
– Enhanced UX for ease of transactions
– Allows multiple transactions for a single customer
– Transactions Data Available On The Same Screen
– Authorization Based On Digital Signatures Or Biometrics
– Add Customer Restrictions Of Various Types

Atumverse Payments
– Assign Transactions To Treasury For Preferential Exchange Rates
– Uploaded Transaction Docs Available For Full Transaction Life Cycle
– Multiple Products And Payment Facilities Through A Single Agent
– Comprehensive Security And Risk Management Framework
– Robust Payment Monitoring
– Pickup Charges From Core Systems
– Define Rules To Check Risks

Atumverse Teller
– Configure Flexible Transaction Limits
– Multiple Transactions For A Single Customer
– Multi-currency Transactions From A Single Screen
– Transactions Data Available On The Same Screen
– Robust Till And Vault Framework
– Authorization By Digital Signatures Or Biometrics

Atumverse Wallets
– Wallet sign up and registration along with QR code creation
– Wallet to wallet / Contact transfer
– Wallet to Account transfer
– Utility payments and mobile recharge through wallet
– Wallet Passbook, Transaction reports
– Scan QR code to pay
– Loan repayment from wallet

Atumverse Agency Banking
– Onboard Customers Anytime, Anywhere
– On-the-go-offline Advantage
– DMS Makes Docs Secure And Available
– Multiple Products And Payment Facilities Through A Single Agent
– Flexible Integrations With Partner Systems
– Powerful Auditing With Geo Location
– Flexible Reporting And Reconciliation Frameworks

Atumverse Insurance
– Simplified onboarding and claims using bots, digital / audio / video KYC
– Workflow Automation for UW, claims, and admin functions
– Document & Letter generation
– Customer 3600 : Help Center, Demographics, lifestyle, spend, other products
– Omnichannel Access to information
– Coverage across Health, Life, Motor, P&C Insurance, Fire Insurance, Travel Insurance

Atumverse Corporate Banking
– H2H payments
– Trade Finance Workflows
– Treasury Automations
– Customer Statements
– Branch Settlements and many more…

Integrated #Data & #Digital Solutions for BFSI with Composable Architecture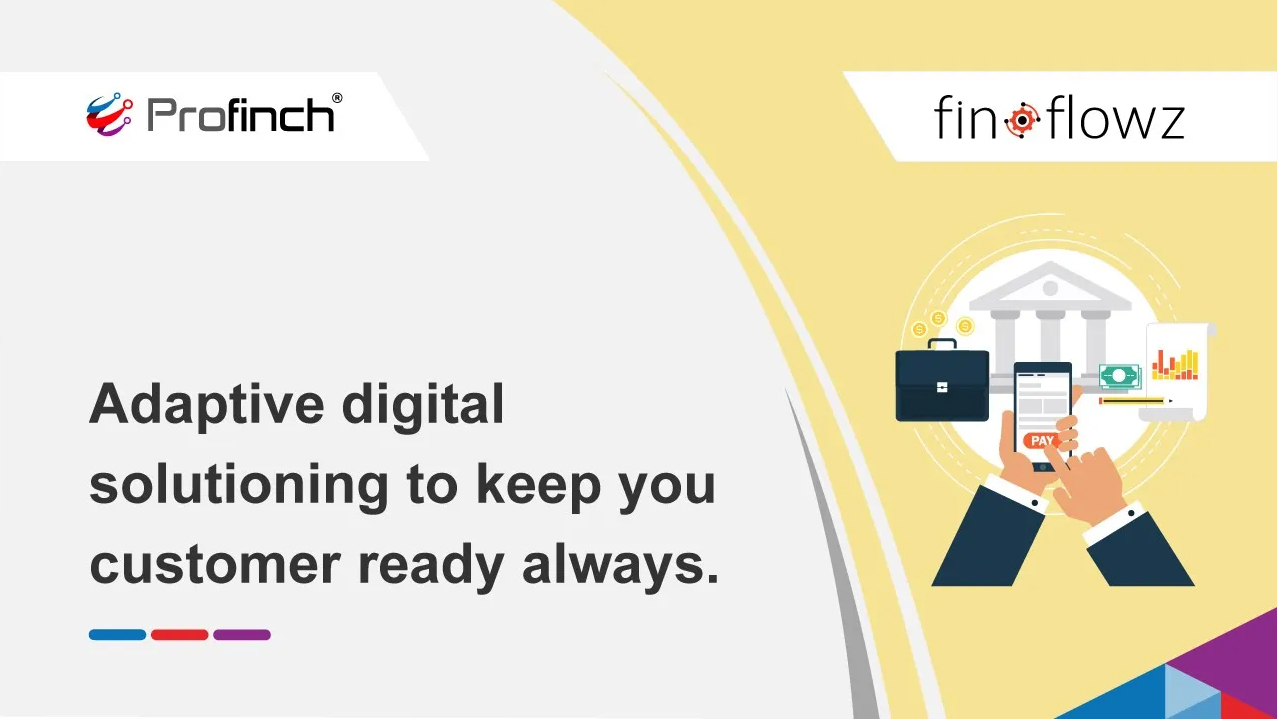 Atumverse Data Platform – Out-of-Box Applications
Atumverse Data Lake
– Single source of truth for internal purposes
– Coverage across Retail, Corporate, Islamic Banking, Sales
– Thousands of OOB KPIs, metrics, dashboards and operational reports
– Industry standard banking data mart across 20+ areas – like Loans, Deposits, Treasury, Trade, Securities etc.
– Prebuilt banking data lake
– Data fabric and catalogue
– Statistical Modelling

Atumverse Reg Reporting
– Ready to deploy solution
– Easy to maintain reports
– Easy to manage changes
– Easy integration with other systems
– Self Service and drill downs
– Pre integrated adapters
– Robust ELT process and scheduler with alerts
– Maker checker and audit trail for adjustments
– Backward traceability
– Reconciliation and validations built in
– Regulatory reporting for 10+ Countries

RBI ADF / CIMS Reporting for India
Today, Indian banks are met with a burgeoning requirement for regulatory reporting…

Read more

APRA-EFS REG-Reporting Solution
Financial institutions must undergo transformative change as current legacy technology platforms, tools…

Read more

Features
Digital Platform that orchestrates seamless digital journeys across user groups and channels
Intuitive Omni-channel experience
Built-in workflow tool and onboarding data framework
Pre-integrated DMS
Microservices-web applications with drag and drop IDE
Isolated to microservice only catering to that business function
Automated notifications
Commission engine and reporting
Component based technology
Configurable platform
Core agnostic
Data Platform for Reporting
and Analytics
Layered architecture – with extensibility to add applications on marts
Financial reconciliation with adjustments workflow
Regulatory ready with configurable frameworks
Built-in data migration, scheduler, archival
Advanced visualizations
Ensures data traceability
Consistency checkers
Core agnostic
Components
APIs & Microservices
Drag & Drop IDE
Knowledge Portal
Unified Code base
Realtime Notifications
Configurable Frameworks
Data Models
Ready Templates
IAM
Data Quality & Traceability
Recon & Adjustments
Prebuilt Integrations –
Internal & External
Centralized Configurations
What makes Atumverse unique?

Low Code
Integrated

Platform Agnostic
Cloud Ready
Institutionalizing Value Acceleration Across FIs and Domains

Corporate and Global Transaction Banking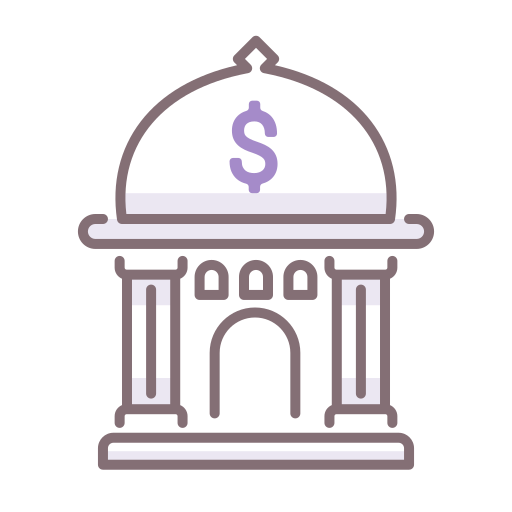 Islamic Banking

Commercial Banking

Digital and Neo Banking
Microfinance and NBFC
Mergers, Consolidation and Multi-country rollout

Digitization, Customer and Back office
Fraud Management

Financial Crime and Compliance

Central Banks
Connect with us to understand how we can add value to your business.
Proud to be recognized
as a global leader
Atumverse Digital & Data Case Studies
(non-exhaustive list)
Atumverse- Data
A LEADING BANK IN MAURITIUS PARTNERS
WITH PROFINCH FOR ATUMVERSE-DATA
IMPLEMENTATION
…
View More
Atumverse-Data
ONE OF THE LARGEST CENTRAL BANKS IN
GCC PARTNERS WITH PROFINCH FOR
ATUMVERSE-DATA IMPLEMENTATIONS…
View More
Atumverse-Digital
A GROWING BANK IN CONGO PARTNERS
WITH PROFINCH FOR ATUMVERSE-DIGITAL
IMPLEMENTATION…
View More
Atumverse-Digital
A GROWING BANK IN DR CONGO PARTNERS
IMPLEMENTS ATUMVERSE-DIGITAL…
View More
Atumverse-Digital
LEADING ISLAMIC BANK IN OMAN LEVERAGES
ATUMVERSE-DIGITAL TO ENABLE WORKFLOW…
View More
What Our Customers Say
Dilshod Narzulloev
Rate them highly on service delivery, functional and technical know-how. Well informed, managed the entire project well. Process frameworks and tools ensured smooth implementation.
Lutfi Al Shukaili
FinFlowz has helped us become more efficient. Importantly, the users have found FinFlowz easy to use and has helped them have better control over processes.
Khisrow Fazli
We wanted a partner with rich experience in implementation and delivery. We onboarded Profinch and continue to engage on multiple projects, including using their data platform, FinCluez.
Bhkhtovar Yusufi
We decided on Profinch and haven't looked back. Team is enthusiastic, innovative and determined to support.
Molefe Petros
On the infra front, our performance has improved, ensuring high availability and disaster recovery.
AMHA Tadesse
Extremely competent, forthcoming and professional. Turn around projects as per timelines and have the right blend of skills.
Hameed Mohammed
FinCluez has changed our Business Intelligence & Reporting landscape. One of the most robust and user-friendly data platforms in the market.
Vidyasagar Bedida
Smoothly managed the entire project. Extremely committed. Met deadlines.
Charles Crabbe
Liked the process-oriented approach. Well prepared during all project stages. Helped us meet timelines.

Schedule a call